Panther Amphibian - Automatic Pool Cleaners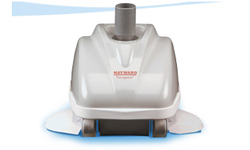 Panther Amphibian is not a warehouse pool supply. We sell only the products we have first-hand experience with!
Panther Amphibian has been selling automatic pool cleaners for the past 20 years. Having an automatic cleaner can reduce maintenance on your pool. We offer competitive prices and have been service Naples, Marco Island, and Bonita Springs since 1986! As a warranty station for Hayward, we have had extensive experience with the Hayward Navigator. The Sta-rite Great White is also a very popular unit. There are many more. If you have an interest, give us a call and we will be happy to share our knowledge with you.