Articles and Information
Salt Generator Articles & Information
Simplify Your Pool, Simplify Your Life!

Our experience with salt chlorine generators: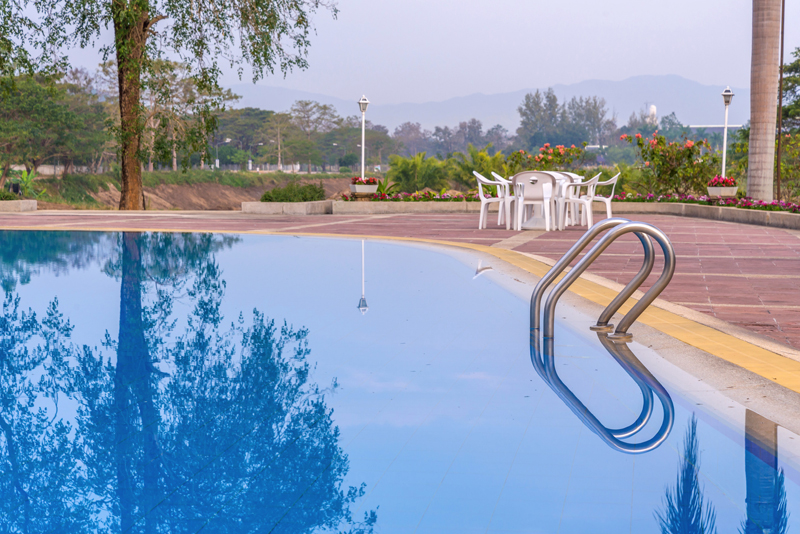 Salt chlorine generators have been around for at least the 22 years that I have worked in the swimming pool industry in Florida. I don't think we quite knew the benefits of these systems when they first came out. I'm not sure even the manufacturers knew all the benefits at that time. Our experience with salt systems is very, very good in general. In all of our years, I don't think I can come up with a single customer that ended up regretting installing a salt chlorine system. Some systems seem to work with more ease than others, and with all mechanical devices, there are repairs and adjustments from time to time. We only sell the systems we have experienced the least trouble with. Out of the 3 brands we favor the Digital and soft touch series by Autopilot, Aquarite by Goldline/Hayward, and Aqupure by Jandy. I would say the Autopilot is the workhorse. The units don't shut down with variations in salt levels very easily if at all and seem to work through just about anything. The Goldline/Hayward and Jandy systems are great too. They can be installed as a harmonious part of a Goldline/Hayward or Jandy total pool control system. I currently use a Goldline total swimming pool control system and salt chlorine generator on my pool. You can find more detailed information on benefits of salt chlorine systems and total swimming pool controls on our site.
Naples Swimming Pool Service - Panther Amphibian
Naples Swimming Pool Service – Always be certain your pool is properly cared for!
Swimming pool service is not an easy thing to provide. I know from over 23 years in the business in Naples owning a swimming pool, and owning a swimming pool company can be a challenge to say the least. There is great detail involved in owning either. Having owned Panther Amphibian for more than two decades, I can tell you the products, parts, and equipment for swimming pools are nearly endless.
When you decide how you plan to take care of your pool, you will want to make sure your number one concern is what is best for your pool. Improper care can cause on-going headaches. Taking care of swimming pools in the Naples environment can be very different from pool maintenance in other parts of the country. Having owned Panther Amphibian for so many years, I often say, I think we live in the algae capital of the world.
Swimming pool maintenance is a niche that you won't find in every area of the world. In my mind, it is a very unusual industry I believe due to the variation and massive detail that exists with the subject. Swimming pool service is compared by many to mowing grass or janitorial service. While there may be some similarities, the knowledge, responsibility and at times, need for complex troubleshooting skills, and detail, puts the swimming pool industry in a category far more demanding and unique than most people realize. Our experience here in Naples over the past 23 years has, if nothing else, taught us that when it comes to swimming pools, you have NEVER learned it all, so stay well connected.
Many of the swimming pools in the Naples area have more going on than a traditional swimming pool. It is very common to see swimming pools in Naples with a spa, many pumps, waterfalls, and separate bodies of water with varying levels. This can create maintenance difficulties and be much more difficult to troubleshoot when problems arise. Keeping these pools looking pristine all the time can be a challenge. Complex control systems are very common and you need to be certain you have qualified individuals, such as those at Panther Amphibian, working with your pool and equipment each week.
In the Naples market, pool service is always weekly. Some very elaborate swimming pools may be serviced multiple times per week but the standard is weekly service. Water chemistry, as you know, is a very important part of keeping your pool looking pristine and ensuring the water is safe and healthy at all times. Water chemistry that is not kept correctly, over time can be very hard on your pool surface and equipment. Be sure if you take care of your pool yourself, you do some homework.
One thing we know inside and out is the Naples swimming pool market. We know the Naples environment and how these conditions impact swimming pools here. The concepts for swimming pools may be the same wherever you are but the details change from area to area. Panther Amphibian has been providing pool services in the Naples market for so many years that if we can't fix it, we know who can.